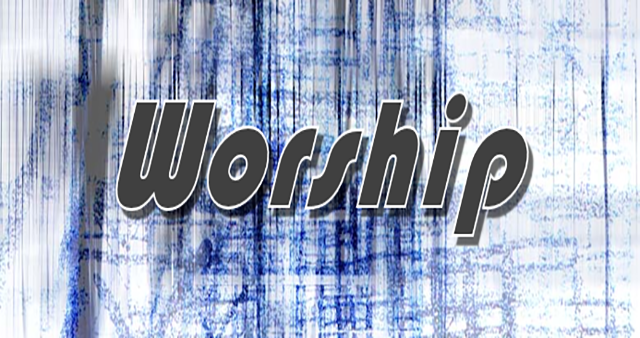 You and Him - The place to start
How can our worship be real when we are with others, when it's not real when we are just with our God?
To adore means to love, worship, esteem, respect, or admire someone, and who else deserves that more than the Living God who "first loved us"? 1 John 4:19 It is from this position that all forms of true worship emanate. If we don't start in this place we have not started at all!
We must adore Him
Personal worship is seen in the time that we spend as well as the lives that we live.
Do we set apart time to raise out hands and voices to Him in our homes? A time that is consecrated and set apart, a time that reflects our need to simply adore Him for who He is rather than what we want. What we want, or even what we need from Him should never take the place of simply adoring God for who He is.

Yet, worship at first must be personal, devotional, individual, or it can never be expressed vitally or sincerely among other people in a corporate situation. To put it plainly...
Worship must be personal first
We live in a culture now that focuses on many outward forms of worship. We go to church, we sing our songs, we raise our hands or execute other types of physical actions when we come together. These actions of course are sometimes reflective of the cultural or church situation in which we find ourselves. Very rarely do we express a type of physical worship that is not mirrored in the company we keep.
From times of quiet worship to our everyday lives
There is a progression from times of quiet worship, in places set apart, to the expression of our worship in our everyday lives. This order from the private and personal to the public must never be reversed or our worship looses its genuineness.
As we spend more and more time alone in worship we should begin to find ourselves worshiping naturally, lovingly, and authentically, as we live our lives daily.
We will worship as we drive our cars, whether to the song that is playing on our radios, or as we behold God's handiwork that is painted before us in the creation He has spoken forth. We will worship as we work our jobs, and raise our children. We will worship as we do our laundry and wash our dishes. We will worship as we pay our bills or walk through times less than pleasant.
We will naturally come to the place where every event, whether good or bad that we encounter, elicits a sacrifice of praise from our lips.


When all the experiences of our lives become a reason for worship we are then prepared in mind and spirit to be a true worshiper in a corporate setting.
1. The Essence of Worship | 2. Personal Worship | 3. Corporate Worship | 4. Music and Dance