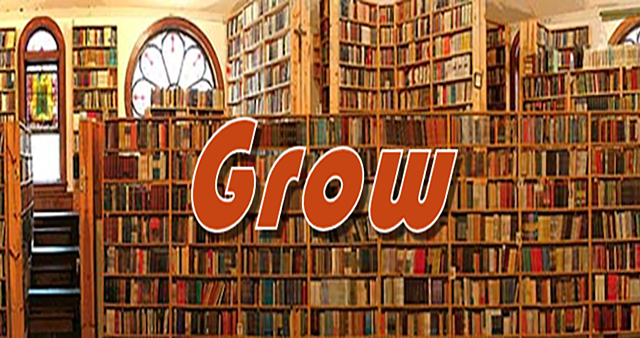 We are called to grow in Christ
There are many analogies in the Word of God alluding to growth, just as the Bible also contains many other numerous parallels drawn between natural and spiritual life.

Listen to the Apostle Peter as he expresses this principle in a circuit letter he wrote the five provinces who's territory now make up most of modern Turkey...
1 Pe 2:2-3 2 Like newborn babies, you must crave pure spiritual milk so that you will grow into a full experience of salvation. Cry out for this nourishment, 3 now that you have had a taste of the Lord's kindness.
NLT

As you can see from the verse above that the end result of this growth process is that we come to a full experience of salvation. Yet the writer of Hebrews stated that we were not to remain drinkers of milk only, but to grow to the place that the nourishment we desire has more substance...
Heb 5:11-14
There is much more we would like to say about this, but it is difficult to explain, especially since you are spiritually dull and don't seem to listen. 12 You have been believers so long now that you ought to be teaching others. Instead, you need someone to teach you again the basic things about God's word. You are like babies who need milk and cannot eat solid food. 13 For someone who lives on milk is still an infant and doesn't know how to do what is right. 14 Solid food is for those who are mature, who through training have the skill to recognize the difference between right and wrong.
NLT
This growth is born of submission and obedience to the Holy Spirit and is facilitated in part by the expression of the gifts found in the Body of Christ through correct doctrinal teaching and the fellowship of believers with one another.
Read - Listen - Apply - Grow