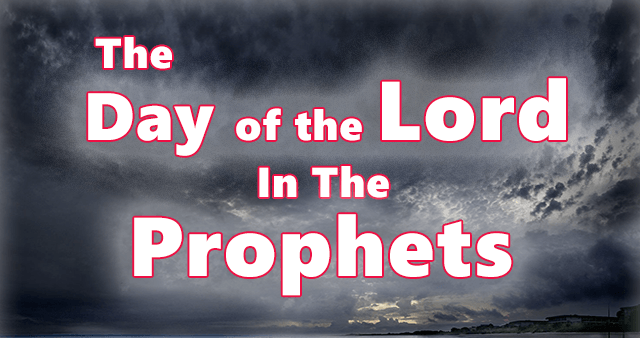 Part 1
A Day of Judgement upon the People of God


It was dark, a darkness so thick that it could be felt. So dark that they had to grope about with their hands out in front of them so that they might not trip or stumble. Even in familiar surroundings it must have been hard. The fear and anxiety must have been intense within the minds of the Egyptian people because of this unnatural darkness.

Yahweh had declared to His servant Moses, "Stretch out your hand toward the sky, that there may be darkness over the land of Egypt. So Moses stretched out his hand and there was thick darkness in all the land of Egypt for three days. They did not see one another, nor did anyone rise from his place for three days, but all the sons of Israel had light in their dwellings (cf. Ex. 10:21-23).
From generation to generation this story of the triumph of the covenant God of Israel had been passed down. How the Lord of redemption had fulfilled His promise to deliver them from the hands of bondage to an Egyptian tyrant, and had formed a nation that He desired to dwell among.
They had been instructed to teach it diligently to their sons, that each successive generation might know the deliverance of their Sovereign God. The newly formed nation was to enter a land "full of great and splendid cities" which they did not build, and "houses full of good things" which they did not fill. There would be cisterns they did not dig, and vineyards and olive trees, which they did not plant, and they were to eat and be satisfied. Yet this promise came with the solemn warning, "then watch yourselves, lest you forget the Lord who brought you from the land of Egypt, out of the house of slavery. You shall fear only the Lord your God; and you shall worship Him, and swear by His name. You shall not follow other gods, any of the gods of the peoples who surround you, for the Lord your God in the midst of you is a jealous God; otherwise the anger of the Lord your God will be kindled against you, and He will wipe you off the face of the earth (cf. Deut. 6:4-15)."
(Please note: Because of it's length it's necessary to read this document in full by navigating to the link below)
Continue reading here